Thank You For Joining Us On The May 20th Fort Ord Impact Area Guided Nature Walk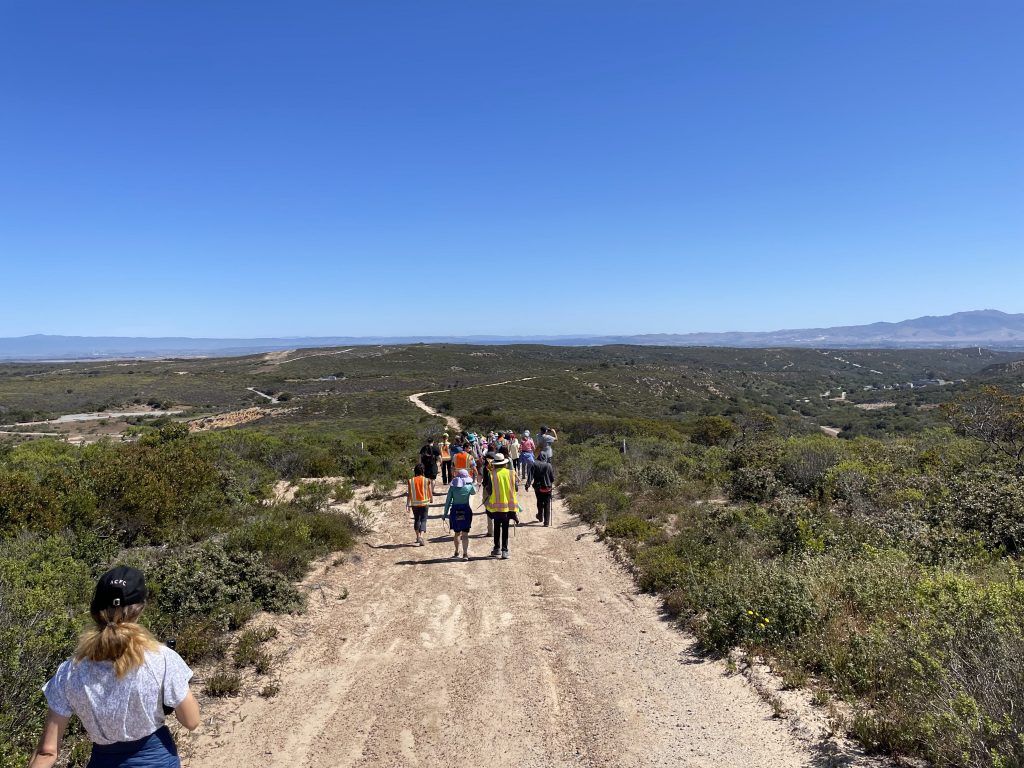 Thank you to everyone that joined us on the Fort Ord Impact Area Guided Nature Walk! We hope everyone had a great time!
If Interested In Future Events, Stay Up to Date by Signing Up For Email Updates CLICK HERE.
Join Us May 20, 2023!
Interested in seeing future lands of the Bureau of Land Management (BLM) at Fort Ord? Consider joining the Fort Ord Cleanup and BLM staff on a nature walk in portions of the Fort Ord National Monument that are currently restricted to the public. On May 20, 2023, we will host two walking tours of cleared areas within the Impact Area.
The Nature Walks will depart from the Bureau of Land Management Work Center where you must attend a mandatory safety briefing. You will receive permission to drive your private vehicle to the BLM Work Center for this specific event only. If adverse weather conditions such as lightning and heavy rain are present, the walks will be canceled. Check here for the most up-to-date information.
SIGN-UPS are REQUIRED. Participation will be limited to the first 100 reservations and will be made on a first come, first serve basis.
Confirmation emails with driving directions will be sent soon.
Schedule:
9:00 – 9:40 Open House
9:40 – 10:00 Mandatory Safety Briefing
10:00 Depart for short and long walks
Estimated walk times:
-Short walk: 2 hours (about 1.6 miles)
-Long walk: 3 hours (about 3.75 miles)
PLEASE NOTE: There are steep inclines and declines throughout both walks.
To ensure that your experience is enjoyable, please remember:
Wear boots or comfortable walking shoes appropriate for dirt and gravel roads.
Dress in layers – the weather can be unpredictable. Always be prepared for rain, wind, fog, or sun.
Carry ample water to drink.
Apply sun screen.
Participant requirements:
This activity is not recommended for participants under the age of 8. Participants under 18 must have a waiver signed by a parent or guardian.  Click here to download a copy of the waiver.  Waivers will also be available at the registration tent.
Dogs or any other pets are not allowed on the Nature Walk.