Please participate in the 2021 Community Involvement Survey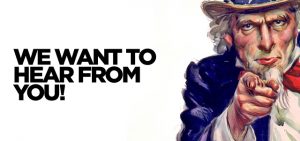 Do you enjoy the bus tours or really look forward to the spring time nature walk?  Do you use this web site?  We'd like your help to refine the community outreach program for Fort Ord by participating in the Fort Ord cleanup community survey. We've extended the survey return deadline to  December 31, 2021.
We are very interested in learning how you would like to participate in the environmental cleanup at Fort Ord. Survey information is used to help determine the level of community interest at Fort Ord and design and refine the public participation program to meet the community's information needs.
We encourage you to share this survey with neighbors and friends. Please contact the U.S. Army Fort Ord Cleanup Community Relations Office at (831) 393-1284, or e-mail at: outreach@fortordcleanup.com for more information.